This blog will discuss retrieving the team members list from the team site.
Requirement
We had a requirement to notify or share the members on their team site once a week.
We can achieve the business requirements with effortless Power Automate flow. In this process, no coding is required.
Complete Steps
Email (User Receives this email)
The user receives this email
Web URL which has a link to the CSV file stored in one drive
Output

Explanation
Create Scheduled cloud flow and update the Recurrence based on the requirement
Search "Office 365 Groups" and select it
Select "List group members"
Select the Group id, which is Team Site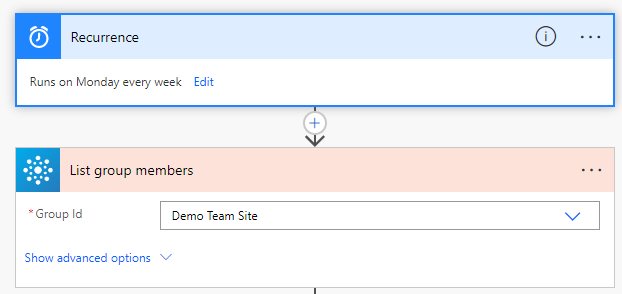 Search "Data Operation" to Add the next step
Select the operation called "Create CSV Table"
Set the From property (Value property of List group members"
@outputs('List_group_members')?['body/value']

Search "OneDrive for Business" to add the next step
Select "Create file" and Set the

Folder path
File Name
File Content (output previous step – Create CSV Table)

Add the next step as "Create share link"
Set

File
Link Type –> Edit or View
Link Scope –> Anonymous/Organization
Add a final step to send an email with the link.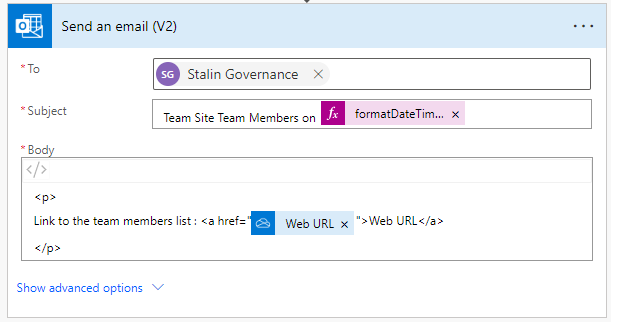 Conclusion
Using Power Automate, we can retrieve the users/members list and share it with the team.
Thanks for reading, and Enjoy the development!