I came across a requirement to have multiple optional filters in the data table. I know we have done a lot of filters in the Gallery or Data table in PowerApps but this one was a bit challenging.
Optional Filter View
Flow
As we know flow chart always helps to understand better and easier. Here are the keep concepts for this logic
Loop through each selection to filter data
Once the first filter is applied, then use filtered data as a source instead of the main data source
Set the flag whether the filter is applied or not, so that we can define the data source to assign to the data table
Data Table Items = If(FilteredApplied, ColFilteredData, DimCustomer)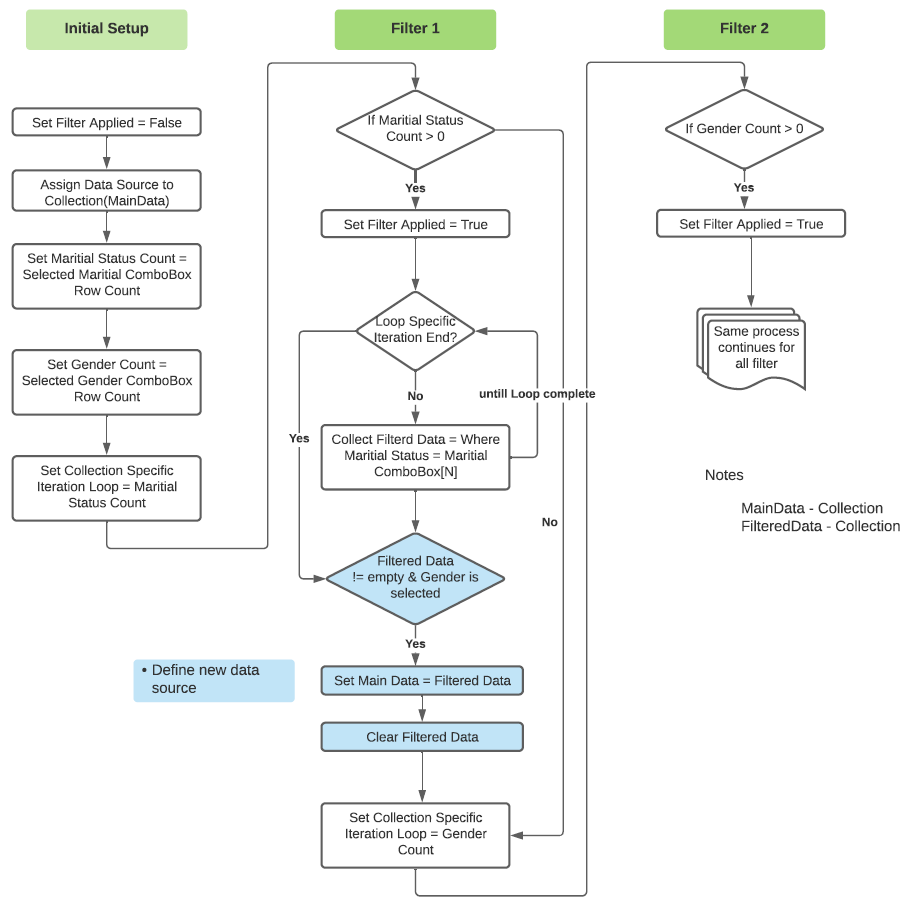 Code Explanation
Screen OnVisible Property
Create a simple collection that has numbers (Table) that are used to do the iteration. This also defines the max number of filters per control

//Simple table – Will be used to get specific value from dropdown
ClearCollect(IterationTable,[1,2,3,4,5,6,7,8,9,10,11,12,13,14,15,16,17,18,19,20,21,22,23,24,25]);Code for the Filter button event
Filter button OnSelect Property
Fx Code for Filter Command
Usage

Demo
NOTE: My data source is an On-premises SQL server and retrieving more than 2000 by combining multiple requests with concurrent.
Refer my other blog which explains to connect on-premises data